While there has been recent enthusiasm for BIPOC (Black, Indigenous, Persons of Colour) stories on the big screen, a Filipino-Canadian filmmaker said more work needs to be done throughout creative industries to ensure accurate representation and authenticity.
"Media, cultural and art institutions, just have been very myopic and very white, very middle class [and] very establishment since they have been started," said filmmaker Lisa Valencia-Svensson. "There still is a long way to go in terms of getting more Black, Indigenous, people of colour in positions of leadership in the arts, culture, film, TV, media, journalism industries and sectors in Canada, and then I think we will see the field change more deeply."
She acknowledges progress with growing interest for more BIPOC projects, especially with stories picked up and funding for creatives.
However,  she wants to see fundamental changes in understanding why accurate and authentic stories are necessary in media.
"For all of our lives – Black, Indigenous, people of colour – we have had not seen ourselves accurately reflected back to us," she said. "And so we all collectively, in different ways, struggle with the messaging we received all our lives that we are less important than white people."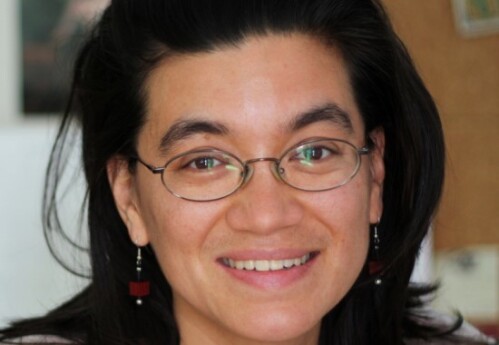 Valencia-Svensson is an Emmy award-winning filmmaker, with credits ranging from documentaries and shorts to feature films. Notable projects include Call Centre Blues (2020) and Migrant Dreams (2016).
Among her globally recognized works is the 2018 documentary, Call Her Ganda, which covers the 2014 murder of a Filipino trans woman in the Philippines by a US marine.
As a producer for the Filipino-American production, Valencia-Svensson wanted to help fill the void of Filipino content in mainstream media with her own work. The documentary premiered on NBC in 2018.
"It [film] was our attempt to both get a story about the Philippines into North American media at that level of broadcast," she said. "Also, to hopefully act as a role model, or example, that other Filipino filmmakers and media makers can be like, 'OK, they did that, we are going to surpass what they did.'"
What she hopes to see in future projects are stories about Filipino-Canadians, especially about workers under the controversial live-in care program.
"What I love to see more in Canada is domestic workers who were brought in from the Philippines," she said. "There's a tremendous amount of people in Canada who are affected by this, and there are a lot of kids back in the Philippines who are being left behind for several years while their parents, usually their mothers, come here to work and try to bring them over."
The live-in care program allows Filipino workers, mostly women, to work in employers' homes for about two years to gain permanent residency and to financially support their families in the Philippines. The program has been criticized for rarely monitoring working and living conditions, and for multiple reports of workers being abused. 
Valencia-Svensson is currently the acting industry program director for Hot Docs Cinema.
Listen to Lisa Valencia-Svensson's full interview: